Notice:
The FAA NPRM on registration requiring your FAA number to be located on the outside of the model went into effect on February 25.
No size or location was specified.
For scale modelers, you can write your FAA number on a piece of blue tape and stick it on the airplane when you fly, removing it after landing.
Please make sure that your club members are using the correct FAA website: https://faadronezone.faa.gov/#/.
If you fly Free flight or Control Line outside, you do not need to have your number on the aircraft.

This is from the AMA, and this is a requirement from the FAA, if you don't comply you are in violation of the FAA rules and may be prosecuted and fined.

The MWVRCC is not an enforcement agency for the FAA and we will not be policing this rule.
But we as club officers highly recommend you comply with the rule.
I personally add my AMA # and phone # to the sticker I have on all my planes in addition to the FAA #.
Olof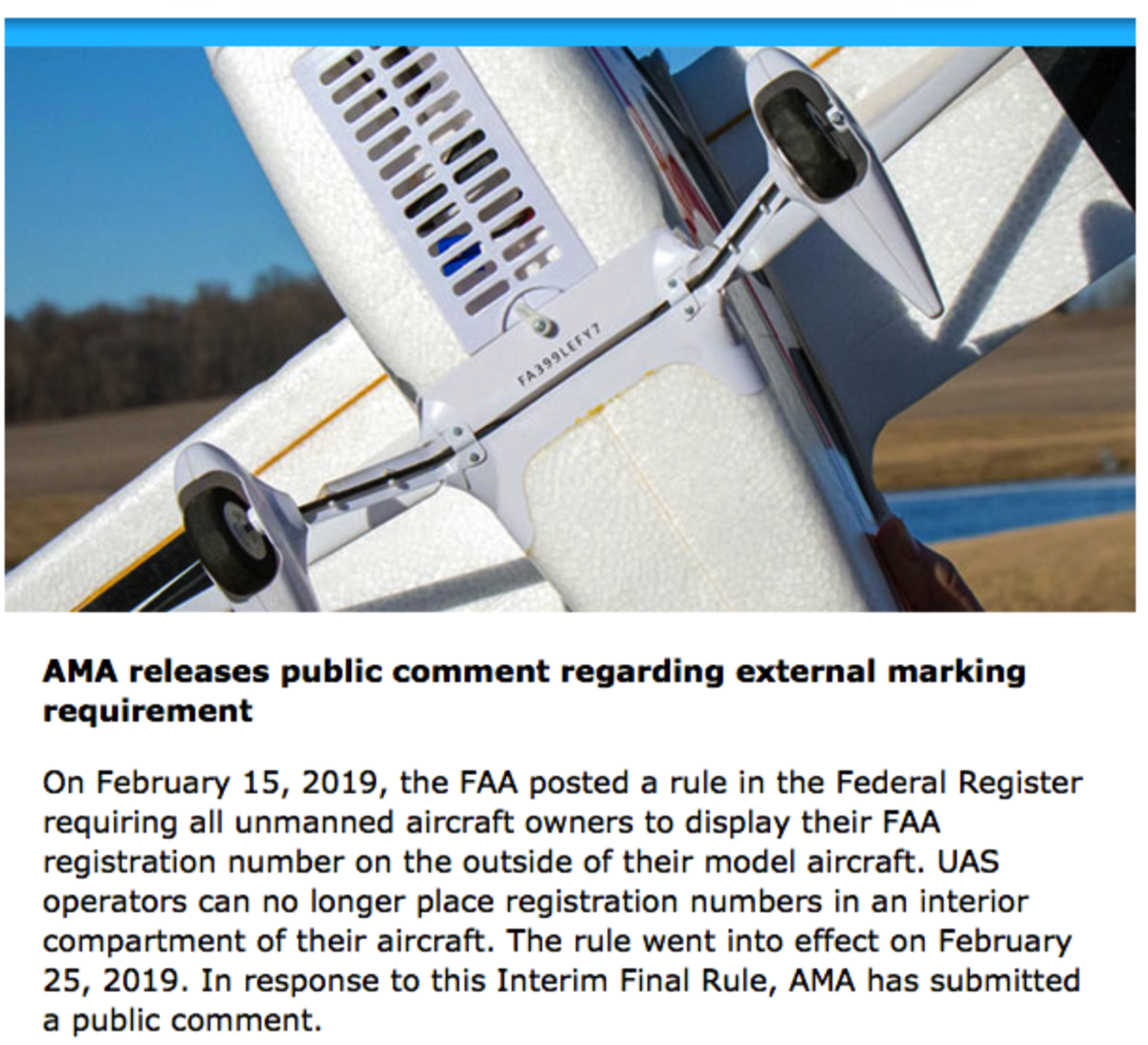 Once all this snow melts we will open the field in Conway, stay tuned for more info…

A special thanks to all members who helped keep the field in great shape in 2018.
We now have a brand new John Deere mower that Jeff T. negotiated a very good price from Lowes. This will make mowing much easier next year. The trailer has been modified so the new JD fits perfectly, so we should now be set for at least a decade of mowing.

Here are some photos from the January flying, it was pretty busy a lot of friends from Guildhall Fun Flyers came down to help make this event great.

Thanks so much to Heather Lytle for these great photos.

There are video collages of Heathers Photos from the February and March Flying above the photos from January.