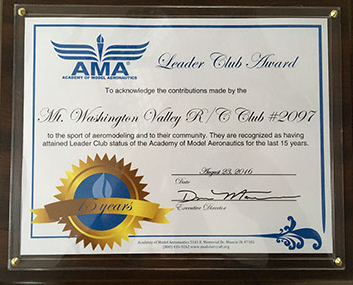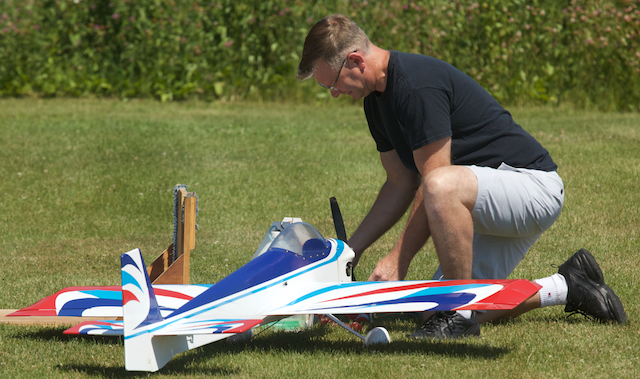 MWVRCC, Mount Washington Valley Radio Control Club is a mouthful, but it describes what we do.
We build and fly model airplanes as well as boats and cars. We are an AMA Gold Leader Club and have been for 15 years now.
We have instructors that love to teach and help new pilots build and maintain aircraft.
You have to be an AMA member in order to fly at our field, we can help arrange a student membership to start, or you can join the AMA at this link:
https://www.modelaircraft.org/joinrenew.aspx
Joining the AMA is a great idea and it gets you insurance as well as a great magazine.
President
Olof Ekbergh
603-387-4921
olof@westsideav.com
POB 457
North Conway, NH 03860

Vice President
Jeff Waltz
603-651-0083
jw_max@yahoo.com
48 Heron Cove Rd.
Sanbornville, NH 03872

Treasurer
Don Sanders
603-837-3109
dons@together.net
37 Parker Rd.
Whitefield, NH 03598

Secretary
Jeff Titcomb
617-269-8777
jeff@jefftitcomb.com
P. O. Box 835
Fryeburg, ME 04037

Club Safety Officer
Mike Cambell
603-452-5402
msc462@yahoo.com

WEB Updates & Info
Olof@WestsideAV.com
603-387-4921
Why Fly Remote Control Planes

1) Remote control Airplanes is an exciting hobby for adults and children alike.

It creates memories that will last forever and basic knowledge applicable to further pursuit of careers in aviation.

2) Get you off the couch and into fresh air.

3) Get to meet some great people with a huge amount of knowledge in the sport.

4) Provides a solution to parents searching for ways to bond with their Children. For the cost of a few video games, this sport will give parents/grandparents a tangible tool that will bring them closer together.

5) This sport is available to all, everyone can enjoy it who want to learn about aviation and experience it with the lowest investment in time and money.

6) It can be enjoyed all year long, rain or shine utilizing indoor as well as outdoor facilities in the Conway NH area.

7) Pursuing model aviation activity is a proven road to a lifetime career in aviation as shown by the hundreds of thousands of civil and military pilots, astronauts, engineers, scientists, and just plain mechanics who service the aeronautical establishment.